CAPT. KURT GIVES WARNINGS ABOUT PPG SCAMS – YOU CAN'T AFFORD TO MISS THIS!
Please……Take the time to read this
COMPLETELY!
It could save you quite a bit of

 
TIME, MONEY, or even
YOUR LIFE!



This page is
 

PACKED FULL

of information that Dealers
as well as private sellers 
DO NOT

WANT YOU TO KNOW!
"I wish someone would have told me all that I am about to tell you!"



PLEASE LISTEN!  …THIS IS NOT A TOY!     ITS AN AIRPLANE!

 

DEAL WITH A PROFESSIONAL WHEN PURCHASING EQUIPMENT OR GETTING TRAINING!
THIS IS SO IMPORTANT!
YOU WANT AN INSTRUCTOR WITH EXPERIENCE!
FLIGHTJUNKIES has trained nearly ONE THOUSAND students nationwide!
We see guys that have only been flying a year or two decide they want to "Play Instructor"…So they take a little written test and some organization hands them a piece of paper that says they are "Certified"
This is all Fine and Well …But Folks SERIOUSLY…
 Do you want someone with a piece of paper that says they're "certified" or do you want an instructor with
EXPERIENCE!
And DO NOT be one of the

many

…..

 

Fooled By
Dealers and "Organizations" out there, saying….
"YOU NEED THEIR RATINGS" (P1…P2 etc…)
THAT IS A FLAT OUT LIE! ONE OF THE WORST PPG SCAMS!
There is 

NO "RATING" REQUIRED

 to fly a Powered Paraglider!
NOR does the FAA

Require or even Recognize it

as having any value or serving any legal purpose whatsoever ! This is one of the biggest scam warnings I can give!
(Call The FAA..They will tell you what I'm telling you)
It is merely a piece of paper saying "you've flown"!


These so called

"Organizations"  do however lure in A LOT of members with this tactic.  Gee…..I wonder why they would do that ? 
$ome would $ay it'$ for $afety Rea$on$
If you want a Rating after your training is completed, we do offer them…..
But again..They are

NOT NEEDED

, or

REQUIRED

to fly a PPG!
AND they serve

NO PURPOSE

So what good are they?
Next…
THIS IS THE

WRONG TIME

TO BE "CHEAP"

 

OR…GO LOOKING FOR SOME "BACKYARD BARGAIN"

WARNING: IF THE WING AND THE MOTOR ARE NOT FITTED FOR YOUR SIZE OR WEIGHT…IT CAN BE FATAL!
 

Private sellers… "Dealer wanna-be's" and many Un-reputable dealers out there care nothing about repeat business… or more importantly…
YOUR SAFETY!
 

They just want to sell the equipment!
 

I made these mistakes in the beginning…It was COSTLY, FRUSTRATING and DANGEROUS!



At FLIGHTJUNKIES POWERED PARAGLIDING…We are the experts in safety!

   

We'll make sure you are matched with the right size equipment for your specific size and weight!

 

Not only for your safety ..but for many years of enjoyable flying.
FLIGHTJUNKIES MAKES IT FUN WITH AN EMPHASIS ON SAFETY!
"HELLO,
My name is Capt. Kurt Fister,

  I am a reputable dealer with thousands of hours of PPG flight time!
I have trained Hundreds of students across the Nation
 I have owned or flown nearly EVERY unit on the market today, and know the "PITFALLS" or drawbacks to them all! Bad PPG Equipment and PPG Scams are everywhere!
 

The German made FRESH BREEZE PPG is THE MOST
dependable unit on the market!

   This comes from years of experience
in owning and flying the others. Many of which were a mechanical nightmare!
 The

FRESH BREEZE is the only unit on the market worldwide that
I can honestly say
"I wouldn't change a thing on it"
  Next….BE CAREFUL ! Many dealers and Manufacturers
blurt out the claim that their unit is "The Best"…or how
they"Outsell" all the others on the market"  etc….
 

FLAT OUT BULL!
 

FACT IS…The German engineered

FRESH BREEZE 

is one of the oldest and

most

reputable PPG designers, with over Two

Decades of experience in

nothing but

PPG, and sell more PPG's

WORLDWIDE

than anyone!
 

There's a reason why FRESH BREEZE HAS been around so long,
 and why They have always been THE CHOICE OF THE PRO'S !
Many Manufacturers are merely a GARAGE type business with a Fancy Website and A LOT OF HYPE Dealing in "smoke and Mirrors"
FRESH BREEZE IS A REAL COMPANY!
 

They do not want you to know the difference in
QUALITY or DEPENDABILITY
 

They will however…..flash a "low price" at you!
THE BIG QUESTION IS…
WHY BUY A FRESH BREEZE?

 What makes them superior to every unit on the market worldwide?
Here are

JUST A FEW

of the reasons why you should

 

not waste your time ,

 

or hard earned money on any other unit made!
 

Just get the most quality from the start!
ALL FRESH BREEZE UNITS COME

STANDARD

WITH THE FOLLOWING OPTIONS……YOU DON'T PAY "EXTRA" FOR THEM OR BE "UPGRADED" TO THESE FEATURES!
YOU GET THEM ALL INCLUDED!
 LIKE…….

HIGH ENERGY IGNITION SYSTEM:
Our high energy ignition system or H.E.I.S.

 

Is standard on all our units!

 

Theirs DO NOT come with this.

  

H.E.I.S. Produces about ten times the normal ignition spark than other units on the market without it. This insures positive ignition as well as making the motor start EXTREMELY easy…even in flight!

  

You can shut the motor off in flight…..soar around…and start her right back up!

 

This also eliminates the need for a starter motor.. which …by the way……adds extra weight and opens you up to possible electrical problems or fire !

   

No need for any of that now.
NEXT,     BING FLOAT BOWL CARB:
Almost every unit on the market is using what's called a DIAPHRAGM carburetor.

 

They are finicky, hard to keep tuned, problematic and Gas Guzzling!

 

They need constant attention to keep them running right!
The diaphragm inside the carb can wear out…..ANYWHERE…and does!
Which means…keep your cell phone….or you may be walking a long way home!

 

Diaphragm carbs usually need the assistance of a fuel pump as well…and a prime bulb to get them running….This is now 3 things that can GO BAD.

 

….Anywhere!….Anytime!
All of these problems are

COMPLETELY ELIMINATED

With a Fresh Breeze BING CARB system.

     

Here's how it works.
FRESH BREEZE mounts their fuel tank on top of their unit . (which is SAFER as this protects the tank from a rupture , cant bang on the ground if you should trip while running or….. have a little "but slide" landing. All the others mount their tank on the bottom!)
The fact that we use

gravity

to feed our fuel., Means that we will

always

have fuel to the carb.

 

SO……. NO fuel pump to go bad! NO diaphragm to wear out ! No primer bulb to fail !
CARB PROBLEMS COMPLETELY ELIMINATED!
BULLET PROOF DEPENDABILITY!
ALSO….These are extremely fuel efficient. We get a FULL 3 HOURS of flight time with a FRESH BREEZE PPG…They get (if their lucky) 1 ¾ to 2hrs on the same amount of fuel!
NEXT,

    

TRUE TUNED EXHAUST:
Tuned exhaust adds WAY MORE horse power.
FRESH BREEZE units come with a TRUE TUNED EXHAUST! Which means more thrust…and a faster climb rate!

 
Many of the others "CLAIM" tuned exhaust but are in fact nothing of the sort…(call for explanation ! ) Also: FRESH BREEZE exhaust systems are jointed in several place allowing them to flex…they are also mounted with huge rubber mounts that absorb vibration and keep the exhaust from cracking….This is a

major problem

with almost EVERY unit on the market! They all struggle with this problem. .and they sure wont tell you about this when your buying their unit! They didn't tell me!
Fresh Breeze has stopped the cracking!

 

Awesome design!
Also…if you look at picture of the others on the market.. they have the exhaust port coming right out by your head…right next to your ears when your in the machine flying!

 

And on top of that…. many of them have no silencer or muffler after the exhaust!

   

I have 3

   

words for this…
LOUD!…..LOUD!……LOUD!
WHICH BRINGS ME TO MY NEXT POINT……
NEXT,

    

EXHAUST SILENCER:
FRESH BREEZE not only keeps the exhaust port away from your ears (unlike the competitors poor design), but they also add a huge exhaust silencer to quiet the exhaust even more!

 
VERY QUIET! Not only for you while in flight, but for not disturbing residents near areas you'll be flying near!
A loud machine could be the end to a launch site if folks complain!
NEXT,

    

INTAKE SILENCER:
Most of the other units on the market just have a small filter at the carb intake.

 

This does

nothing

to reduce INTAKE ENGINE NOISE!
FRESH BREEZE has a filter as well but… they also have a snorkel or box type silencer between the filter and the carb.
This is one of several reasons FRESH BREEZE units are the QUIETEST units on the market!

BAR NONE!
(D.B.TESTING

 

1.ST

 

PLACE WINNERS YEAR AFTER YEAR!)

NEXT,

    

CUSTOM CARBON FIBER PROP:
FRESH BREEZE comes standard with carbon fiber props.
Wooden props take longer to rev to speed, which makes them less efficient during launching. Wood props are generally LOUD.
Also: FRESH BREEZE PROPS are rounded on all edges, including the leading edge, trailing edge, and most of all the tips.
Most people don't realize the majority of noise on these is the props.

  

Remember also…… because we have more H.P. because of our tuned exhaust…we can put a heavier pitch on our prop as well !……which means I can also get more thrust while at the same time doing it at lower R.P.M.s!
Between the…

 

1.) Intake silencer

 

2.)The exhaust silencer
3.)carbon fiber heavy pitch prop and ….
 

4.) The extra power so we can run at low R.P.M.s!
You can now begin to understand why they win awards for being the quietest PPG

 

WORLDWIDE!

 

Oh and by the way…since they provide more thrust at low R.P.M.s

 

…your motor will run cooler and last

 

longer than the others!
NEXT,

    

WEIGHT SHIFT FEATURE

All FRESH BREEZE units come standard with this!
Weight shift allows the pilot to fly and turn without using the steering toggles on the wing. This is great for long cross countries so you don't have to keep your hands above your head the entire flight (FATIGUE).
This also is great for picture taking while in flight.
The other units on the market have two big bulky bars that squeeze near your ribcage when your flying.. amazingly they call these "comfort bars".
Comfort bars add NO weight shift…zero zilch nada nothing!
With the others on the market if you want weight shift.. they replace these side rubbing , uncomfortable "comfort bars" with 2 "swivel comfort bars" These are even heavier, more uncomfortable than the ones you'll be replacing,

 

and they cost sometimes up to a few hundred dollar$ more!
Not with FRESH BREEZE!

   

Again this is STANDARD!
NO EXTRA CHARGE!

 



NEXT,

   

CUSTOM HARNESS:
No other unit on the market

has a harness system like the German engineered FRESH BREEZE harness!
With ours, you can put the harness on before you get into the machine! It is separate from the unit!
No crawling on the ground trying to get your leg straps on!
No wearing out your harness by grinding it in the dirt!
No need to be a circus contortionist to try and get in the machine and then somehow bend your legs to the side while trying to get up with a motor on your back!
With the FRESH BREEZE harness you put it on like a vest while standing. then simply kneel in front of your machine with your back to it,
clip on…and stand up!

     

That's it!

    

You're ready to fly!
More good news about this harness:

 

since it ISN'T bolted to the machine like all the other units on the market, It can also be used as a training or practice harness during flight instructions. No need to purchase a training harness!

 

(many dealers wont tell you about this

 

little "hidden cost").

 

You can also free fly off of small soaring hills with this harness. When your ready to use the motor…just walk over to the
machine…clip…and go fly!
The others on the market CANNOT and DO NOT have this feature!
However if you prefer ..we also offer other standard type suspensions as well ! 
Fresh Breeze gives you choices!



 

NEXT,

   

JETTISON FEATURE
Here is another feature that

only

FRESH BREEZE has!
With a jettison feature, if you should ever need to get out of your unit quickly for any reason…lets say a water landing for example. With a jettison feature. you pull two levers located by each shoulder and the motor unit instantly jettisons from you.

 

Its off your back!
If you jettison the motor in flight, you will remain flying safely under the wing and only the motor unit will jettison!
This is such a cool safety feature…and ONLY FRESH BREEZE has it!
There is no extra charge for this feature also…..again STANDARD!
NEXT,

    

THICK LUMBAR BACKREST:
Nearly all the other units on the market have your back against the motor, with nothing more than a thin harness between you which is so uncomfortable! You feel nothing but motor vibration!
FRESH BREEZE not only mounts the motor away from your back.. but they also have a 2-3 inch lumbar cushion between you and the frame!
You simply cannot appreciate this till you have flown one of their units for more than an hour.

 

Its Terrible!
You can fly a fresh breeze all day and feel great!
NO BACK FATIGUE! THE MOST COMFORTABLE SYSTEM AVAILABLE!
NEXT,

    

CUSTOM CAGE AND FRAME:
Our four part cage and frame assemble and disassemble in under 4 minutes… and use only T6 aircraft aluminum, NOT lawn chair grade tubing!
YOU CAN STAND ON OURS!

  

VERY STRONG…YET LIGHTWEIGHT!
In fact we have units as light as 43 lbs!

AVOID UNITS WITH

 

CAGES THAT FOLD UP , COLLAPSE LIKE A TENT POLE…

OR…THE "FIT IN A SUITCASE SCAM"
THOSE ARE EXTREMELY FLIMSY AND EASILY BROKEN !
Often times when doing a forward launch , the flimsy cage can flex into the prop, destroying the prop, cage and wing lines.
  THEY SURE WONT TELL YOU ABOUT THIS!
AND…
SINCE 911, YOU WONT BE BRINGING IT ON THE PLANE!
So… No need to "put it in a suitcase"
In addition to extra strength,
All FRESH BREEZE frames and cages are professionally powder coated to an incredible finish and not only are strong and light weight.
But very beautiful as well! Another nice feature of ours is we Don't use "zip ties" and Velcro to hold our netting on.
Our protector netting runs inside the frame tubing.
Which allows our wing lines to slide nicely over the frame during a forward launch without getting hung up and causing a failed launch
 

What were thinking?

NEXT,

   

ENLARGED CYLINDER HEAD:
The others on the market use stock cylinder heads. They provide poor cooling qualities, sometimes running so hot

they can even seize up!
This can be frustrating and costly!
IT WONT HAPPEN WITH A FRESH BREEZE!
FRESH BREEZE ppg's come standard with enlarged cylinder heads for a very cool running motor!

In addition to that….. We also

invert

our motor so that the cylinder head is in the direct, unrestricted airflow at all times….no pilot or gas tank in the way to restrict cool air from passing over the head! Take a look at our pictures..

 

then look at theirs!

FOLKS…..I can keep telling you about

so many more features

you get with our units…like:
Nico sill coated cylinder walls

for longer engine life!
Larger motor mounts

for less vibration and to ELIMINATE the possibility of the frame cracking!
Even a

Decompression system

for easy "in flight" one handed starting…etc….

 
 

The list could go on and on!
These are

JUST A FEW

of the specific reasons why FRESH BREEZE is the choice of the pros.

 

And …what sets them apart and
ABOVE EVERY UNIT YOU WILL LOOK AT.
I hope this has been a help to you in making your choice of PPG's
We at FLIGHTJUNKIES… believe an educated shopper is our best customer!

 

When you compare the difference.. The Choice is Clear!

Folks Listen..You can drive a CHEVY or in this case…For the same amount you could be driving the
 Top Of The Line  MERCEDES!
Since we TRAIN FREE OF CHARGE and save you $1500. to $2800. on training, Put that money towards a Quality made, Dependable machine you'll be proud of ! Instead of some lame, knockoff brand that you'll spend most of your time repairing!
Don't fall for the PPG Scams! CALL NOW!
1-330-554-9194 
FLIGHTJUNKIES IS OPEN 7 DAYS A WEEK 365 DAYS A YEAR!
 ONLY  FLIGHTJUNKIES OFFERS:
UNLIMITED FREE TRAINING
IN ALL 50 STATES ! 

IT'S TRUE!    NO CATCH!   LOOK…NO FINE PRINT!

FREE TRAINING!
We look forward to hearing from you!
LETS GO FLYING!  CALL TODAY!
330-554-9194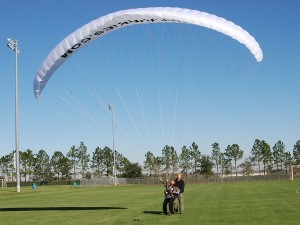 PLEASE NOTE THAT ALL SALES ARE FINAL AT FLIGHTJUNKIES! SO PLEASE CALL BEFORE ORDERING TO INSURE THAT YOU ARE IN THE RIGHT EQUIPMENT FOR YOUR SIZE AND WEIGHT!
Thanks for taking the time to read this! I'd be happy to speak with you any time to outline some of the other warnings about powered paragliding scams that are so important to you getting the right training, equipment, and experience to safely operate PPG equipment.
Capt. Kurt Fister








by