ORDER HERE
This wing has it all! Sporty and quick, with great turns, great glide, and major stability in turbulent air! Extremely easy to launch in low winds! Great for motoring and free flying! All the bells and whistles… Custom short risers, color coded lines, trimmers, speed bar pulleys, reinforced connection points and more! Not to mention awesome color patterns to choose from! ITS OUR #1 CHOICE FOR THE BEST "ALL AROUND" WING.
Sizes S-L $2825.00
Size XL $2875.00
A wing for the pilot who wants it all !
"As an instructor I've flown a lot of wings, but out of all of them, this is the wing of my choice. Whether flying around town or at a fly-in, or even doing aerobatics, my personal choice of wings is the Power Atlas. It' fast, it's sporty, with incredible response, but doesn't rob you of safety and stability and baby soft landings. Love this wing – my personal favorite!"
Capt. Kurt Fister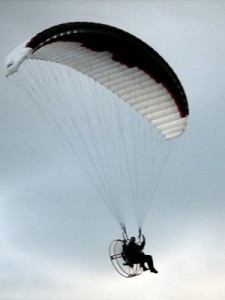 About the Power Atlas
Power Atlas has better sink rate than a beginner wing  and is just as easy to launch and just as forgiving but is NOT a beginner DHV 1.
Its an intermediate class but totally suitable for the beginner. Comes with short trim risers for a comfortable hand position. Safe and fun. An old friend with cool new features. 3 mph faster trim speed than original Atlas, thicker lines and great, very short, Trim Risers for extra speed, torque compensation and a comfortable hand position. Designed to inspire the beginning, intermediate or low airtime pilot. The Power Atlas has very good trim speed (37km/h max load) excellent handling and confidence inspiring handling.Very easy launching, fast rising glider. All internal stitching, reinforced attachment points, highest quality. Please compare it to other gliders Edel spares nothing in production !
Risers, Lines, and Colors
Colors available: colors 1,2,3,7,8*,and 9* "90 day order time" colors 4,5,6 see color chart below to see what the glider would look like. "Try to pick a color different than what your buddies fly so others can tell each of you apart." Other than that pick what you like as the wing is what others see when you fly !
#1 yellow/blue
#2 blue/red 
#3 black/white
                           
#4 white/blue                           #5 white/turquoise(special order)        #6 red/white (special order)

#7 blue/yellow                                   #8 black/yellow                               #9 black/red*
#10  black/neon green
*Color no 8 black leading edge/white stripe/gold main. Color no 9, black leading edge/white stripe/red main. Both top and bottom surface full color on all Edel gliders- much more expensive to produce but it just looks so good ! More of Edels commitment to quality.







by