(back to equipment list)

ORDER HERE
The pictures you see below for the covers are design for a Fresh Breeze Paramotor and the bags are design for the FLY-POD Trike.  If you have a different motor or different trike that you need a cover or bag for, there is no problem with that.  I can custom design to whatever your specifications are.  Just give me a call to discuss your needs.
MOTOR COVERS — $275
CUSTOM MOTOR COVERS — $275+ (Depends on Your Specifications)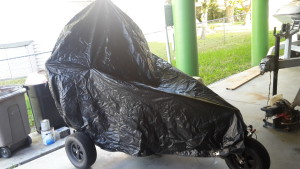 If you need a cover to cover the whole motor and the trike, that can also be done.  (See above photo.) Please call to discuss this.  The price will be a bit more due to more material and time.
TRIKE SIDE BAGS — $35
Each side bag includes side pockets that you can put smaller things in.
GLIDER BAG — $35
This bag would be use to put your glider in while you are flying.
SPLASH GUARD — $20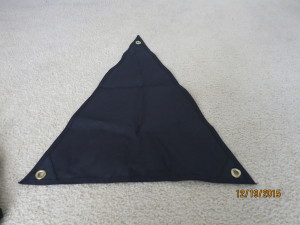 This piece is used in front of the trike to keep dirt flying up in your face especially if you fly in the morning.  There will be dew early in the morning and dirt or grass will sometimes come off the wheel and towards the pilot.

ORDER HERE







by